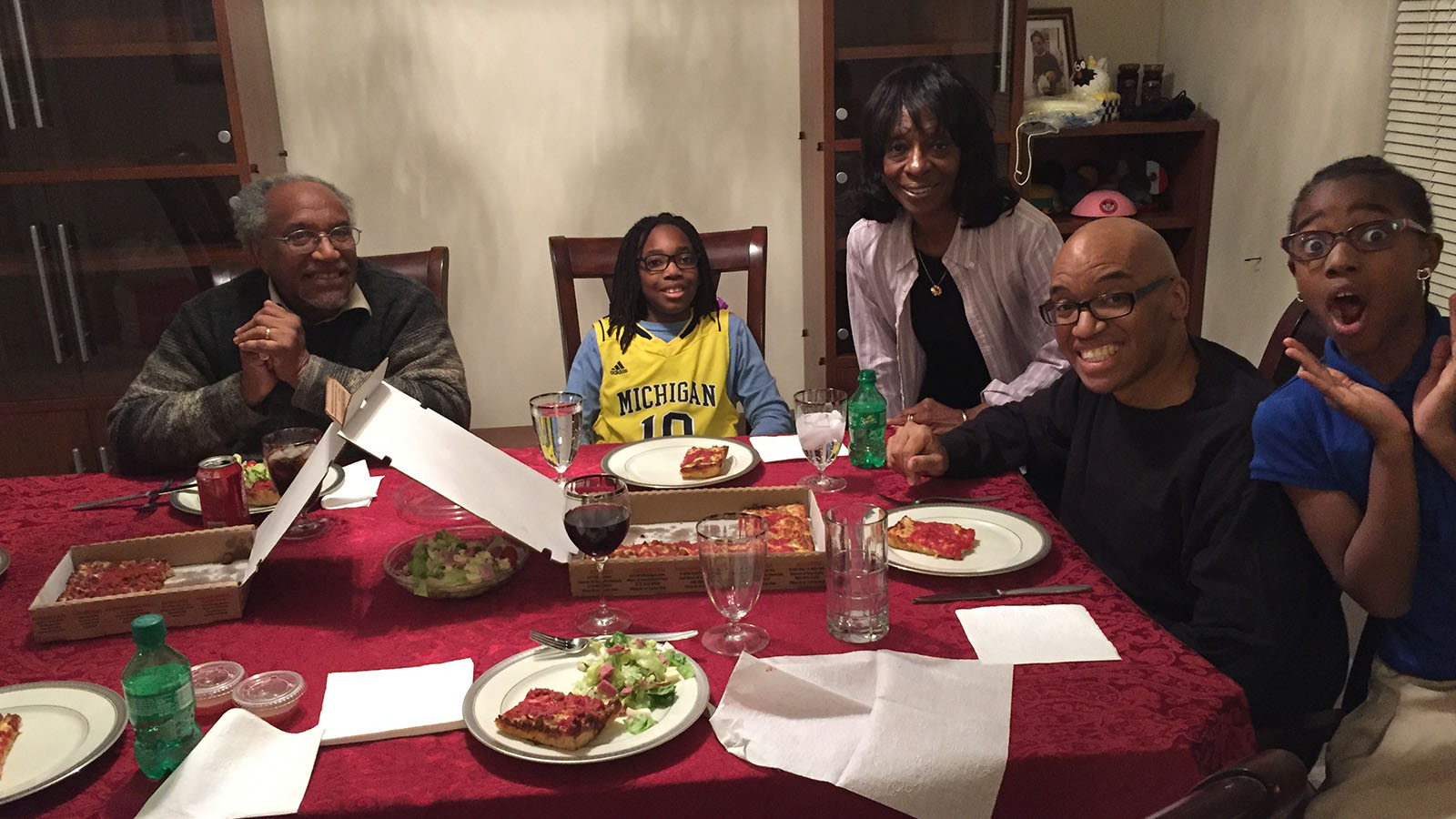 Today, Cathy, my Nurse Practitioner, came into my room and said what I have been waiting to hear – "How would you feel about going home today?" While my neutrophil counts were still low, the doctors still seemed to be baffled about the cause. I could either continue to feel great and wait it out in the hospital, or I could feel great and go home. Over the course of the morning and afternoon I received my prescriptions and discharge papers. I learned how to give myself Neupogen injections, and I packed up a month's worth of stuff. Lisa picked me up, then I was HOME!
It felt a little strange to be out of the confines of the hospital. No more urinating in bottles used to monitor my input and output. No more nurses bugging me to take my blood pressure and temperature at all hours of the night. But most important, I was able to see and hug my children, something I hadn't done since before Christmas. Lisa has the kids FaceTime me just as they were about to arrive home. They were surprised to see our bookcase in the background as they came to realize that I was home. It was great to see them.
So what did I do when I got home? Well, our home internet had gone down a couple of days prior. I had been trying to troubleshoot virtually with Lisa and determined that our modem died. When I got home, I replaced the modem with a new one Lisa picked up, and configured the network and wi-fi. I'm back!
Later in the evening, my parent stopped by with some pizza. One of the things to remember about an extended hospital stay is that you are bombarded with pizza commercials, without the ability to procure said pizza. I had an itch, so the first thing I wanted upon release was some pizza. We even ended up eating pizza on our fine wedding china. Lisa and I had lamented months ago that we received a full set of china as wedding gifts, but in the almost 15 years since we've been married we've never used it. It always about fear of breaking, the fact that everything has to washed by hand and other inconveniences. So when I got home, we used our china for the first time.