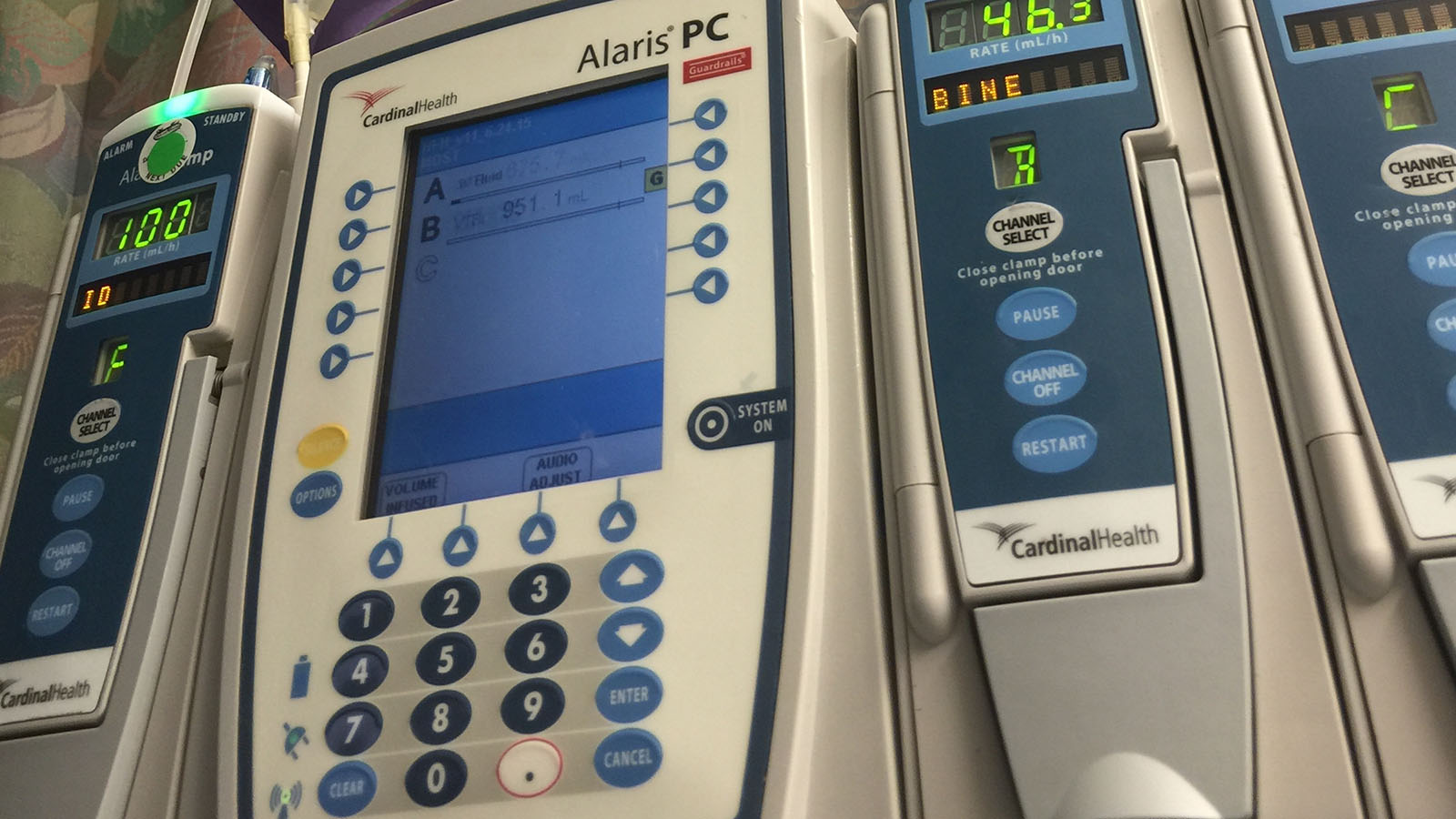 Day 1
This weekend I started having stomach pain. I also started having more frequent bowel movements. The pain eventually became fairly constant, and very painful. It would often have me doubled over in the bed. I didn't have a fever, so I held off on calling the doctor. Saturday night the pain and the frequent bathroom trips kept me up for most of the night, so I decided to call the doctor. Because of what was going on with my stomach, and the rash, and the eating difficulty, they asked me to go to the hospital.
I was assigned a room on P2 and checked back in to Henry Ford. I was told to expect to be there for 24-48 hours. I was hooked back up to the IV and lots of blood was drawn. My stool sample came back positive for C-Diff, so I was put back on those antibiotics. After a couple of negative blood tests, one of my blood samples came back positive for a bacterial infection and a fungal infection, so I was also put on those meds. It looks like I might be here for a while.
Day 4
Well, I'm still here. The doctors said I might be able to go home by Friday. They were still concerned about the positive blood tests, even though they might be false positives, so many specialists became involved. Yesterday I had a wave of specialists come in to see me. I had visits from Infectious Disease, Dermatology, Gastroenterology and Ophthalmology.
Infectious Disease was concerned about the blood test. The decision was made to remove my tri-fusion catheter, since it could be the source of the infection. I would be going back to a PICC line. This was done by Interventional Radiology. I will be a couple of days before the PICC line is put in, so I have a IV in my hand.
Dermatology was concerned about the skin rash. Over the past week or so the rash started to change. Instead of the dark bumps, they started to spread and fade together, becoming larger dark patches. They also weren't sure what it was, so they took a couple of punch biopsies of my skin near upper chest and stomach. My first impression was that it seemed to be something spread by touch, since it was only on chest/stomach/groin/leg area and wasn't on hard-to-reach places like my back. It also didn't appear under my catheter dressing. We'll know more in a couple of days.
Gastroenterology was concerned about my GI tract. I have a really bad case of thrush, which impacts my ability to eat. I also have something going on in my throat, and with the stomach issues they might want to scope my throat.
Ophthalmology was brought in to check my eyes as a preventive measure. They just wanted to make sure that I didn't have an infection in my eyes.
My mother-in-law said when I first checked in that hospital never keep you for just 24-48 hours. They need to get their money's worth. I guess she was right.
Day 7
I started to get some of the test results back. The skin biopsy reveal that the infection is called Confluent and Reticulated Papillomatosis, a bacterial infection. They prescribed a pill, but the rash just seems to need to run its course. Some areas have already started to clear up. It seems to progress from the bumps, to the dark patches, then the skin dries up and peels off, revealing normal skin underneath.
Subsequent blood tests revealed that I didn't have a blood infection, so the doctors were able to cut some of the antifungals and antibacterials that I was on. I had the PICC line put back in, so I was back to wearing hospital gowns again. The throat scope and biopsy did show a fungal infection, so they will continue to treat my thrush.
I also had one more thing pop up… my left eye started watering and became really red and irritated. This is the eye that I had surgery on, so of course I was concerned. Ophthalmology was brought back in and they had me go upstairs for an exam. They found a small scratch on my cornea, so they prescribed Vigamox eyedrops and an ointment. They will check me out again tomorrow.
Day 8
Eight days later and I'm still here. Today is Mother's Day, so it looks like I'll be missing another holiday. My sister is here, so she stopped by the hospital with my folks. This stay on P2 was especially annoying. I was supposed to be here for 2 days, and most of the time that I've been here has just been waiting, waiting, waiting. The food has been terrible, so I haven't eaten much. I should be going home tomorrow.