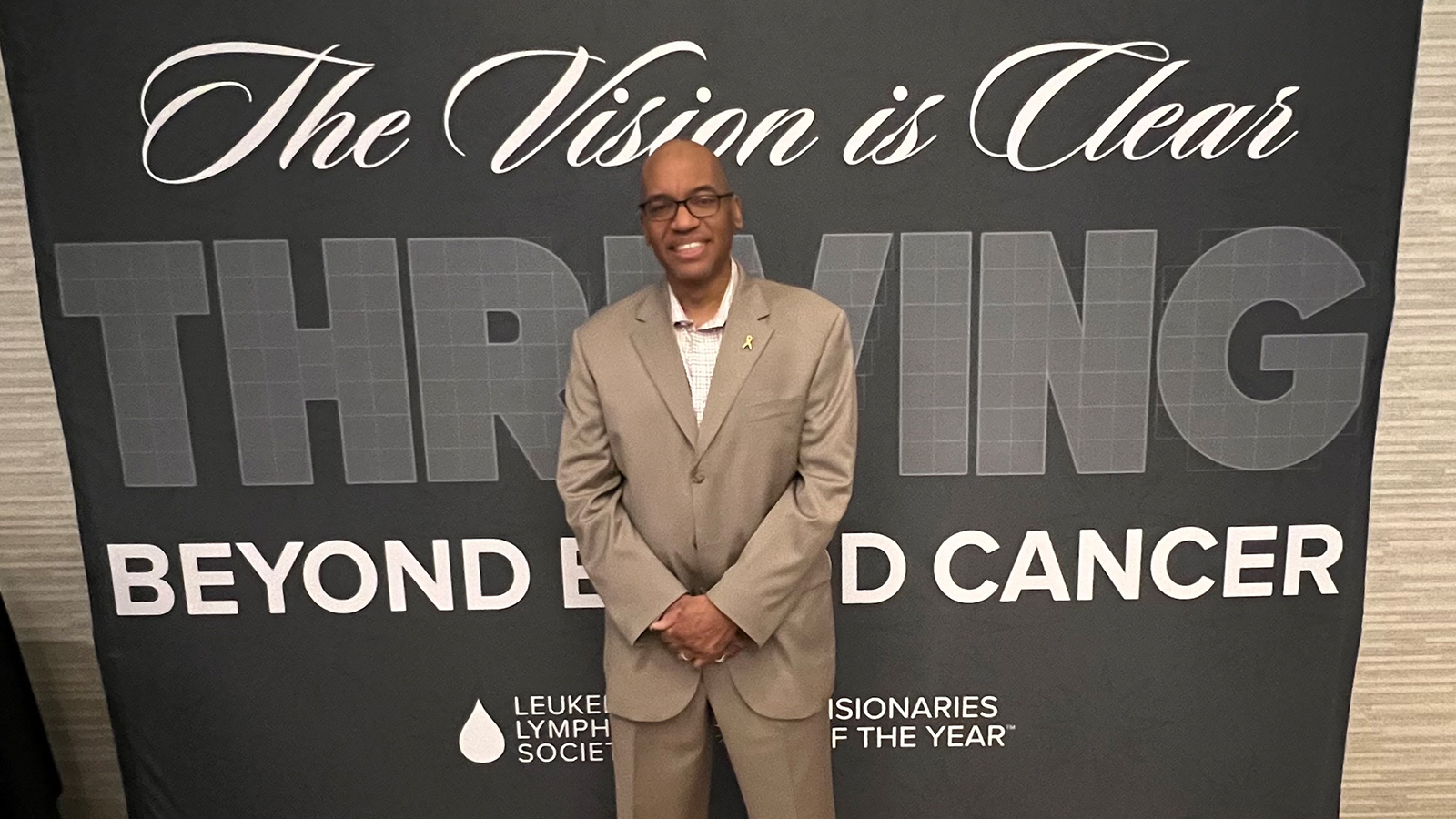 Seven years ago I received the stem cell transplant that saved my life, the cure for my cancer – Acute Myeloid Leukemia. I take this day each year to thank family, friends, fraternity brothers, work colleagues, and others who have provided support to me and my family over these past seven years. This year was special because I finally met my donor Trent Martin and his wife Meredith in person. My alma mater The University of Michigan and his alma mater Texas Christian University met in the Fiesta Bowl on New Years Eve. We traveled to the game and our families met after half time. I was finally able to thank him in person for saving my life.
Here are some pictures and highlights from the past year. THANK YOU to all who made this possible. Seven years cancer free!
Let's start with Brandon's senior year. He chose to attend Elizabeth City State University in NC and major in Aviation. We celebrated his graduation with a big party at the house. We attended the Father & Son Camping Trip at Camp Michindoh and it was great seeing the dads and the grown up young men for the first time in a few years. At the end of the summer we moved Brandon into his dorm, and in the fall, we traveled to campus for our first ECSU Homecoming.
Ava had a busy year as well. She attended her first Pink & White Ball, she got her driver's license, and her first job. She was a junior counselor at Girls Rock Detroit camp. She was elected Treasurer of the Southfield AKATeens. She started the culinary arts program at OSTC and was a member of the school volleyball team and the National Honor Society.
I continue to stay active with the Detroit Alphas, the 2022 Outstanding Alumni Chapter of the Year for the Michigan District. The Historic Alpha House was awarded a Governor's Award for Historic Preservation, and I had my first article published in The Sphinx. In early December, we hosted 140 local children for a Christmas shopping spree.
This past year was a blessing for me and my family. We traveled to Chicago for my nephew's graduation (he's a freshman at Wilberforce and plays on the baseball team). I was able to see my cousin Gabe get married. I was able to celebrate my grandmother-in-law's 100th birthday. Lisa and The Violin Divas performed at Noel Night. We traveled to Arizona by way of Las Vegas and were able to drive through the desert and see the Hoover Dam.
I am truly blessed. I will continue to advocate for others to join the National Bone Marrow Registry through Be The Match and encourage the support of wonderful organizations like The Leukemia & Lymphoma Society and March of Dimes.