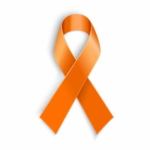 When I received the diagnosis in December 2015, that I had Acute Myeloid Leukemia, it was quite a surprise. I had a series of seemingly minor ailments during the summer and fall of 2015. I also felt tired much of the time, but I had no reason to think "cancer", since I had no direct family history. Leading up to the diagnosis, I saw several different doctors to treat my ailments, but it took one doctor to run the right blood test to determine what was wrong. I was immediately admitted to Henry Ford hospital, right before Christmas. My treatment plan included three rounds of chemotherapy and a stem cell transplant. I spent a total of 66 days in the hospital and 15 months away from work.
Today, I am CANCER FREE. Every day I open my eyes, I celebrate how I have been given a new perspective on life and family. I feel blessed that I will be able to spend future Christmases with my family. My hope is that by sharing my story, it might help others who have family or friends who were diagnosed, or help someone who received the news themself. Here is my story.
December 16, 2015 marked the start of the next chapter of my life. On that day, I was diagnosed with Acute Myeloid Leukemia. I was shocked, surprised, scared, but most of…
This video from October 2018 includes excerpts from an interview conducted by Henry Ford Health System in Detroit, Michigan for the 50th anniversary celebration of their cancer institute.