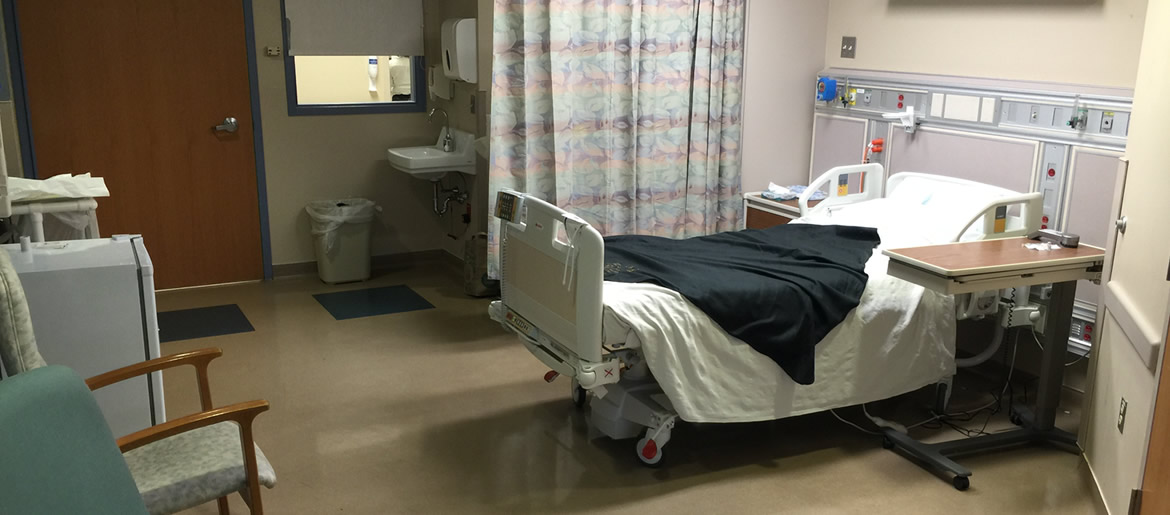 I checked in to Henry Ford Hospital on December 17th. Most of that day was just spent getting acclimated to the new environment. I had a private room with a bathroom and sitting area. I brought a few things to keep me busy – my MacBook (which has music and videos), iPad (games and books), iPhone, and my Alpha History Book. I quickly fell into a routine of blood draws, vital checks, and doctor consults. My kids and family were able to visit and bring food. My creative daughter Ava made Christmas ornaments that I was able to hang on my IV pole and around the room. I was able to have visitors, and many friends and family have passed through since I checked in.
The RNs and nurse assistants have been terrific. To be able to work in an environment like this, with patients in so many different states of health and pain, yet keep and exude a positive, sunny attitude take a special person. That's the main reason why I decide not to pursue a medical degree. I found during my time working and volunteering an Michigan Children's Hospital that I internalized too much and my face showed too much.
The first few days went by quickly. On the second day, the nurses inserted my PICC (peripherally inserted central catheter) line in my right arm. It seemed like this would be a painful process, but it was comfortable. The PICC allows them to draw blood and deliver IV fluids and medications without having to poke me each time. They immediately began
It's hard to describe how a typical day starts and ends because this is a 24-hour operation. My sleep schedule was immediately thrown off because of the frequent vital checks throughout the night. I'd find myself up in the of the night watching TV or walking the hall. Additionally, they began to administer more fluids, which caused my bathroom frequency to increase to once an hour (yeah, once an hour, 24 hours a day). The bathroom thing impacted my sleep in a huge way, so I'd take short naps throughout the day between visitors and tests.