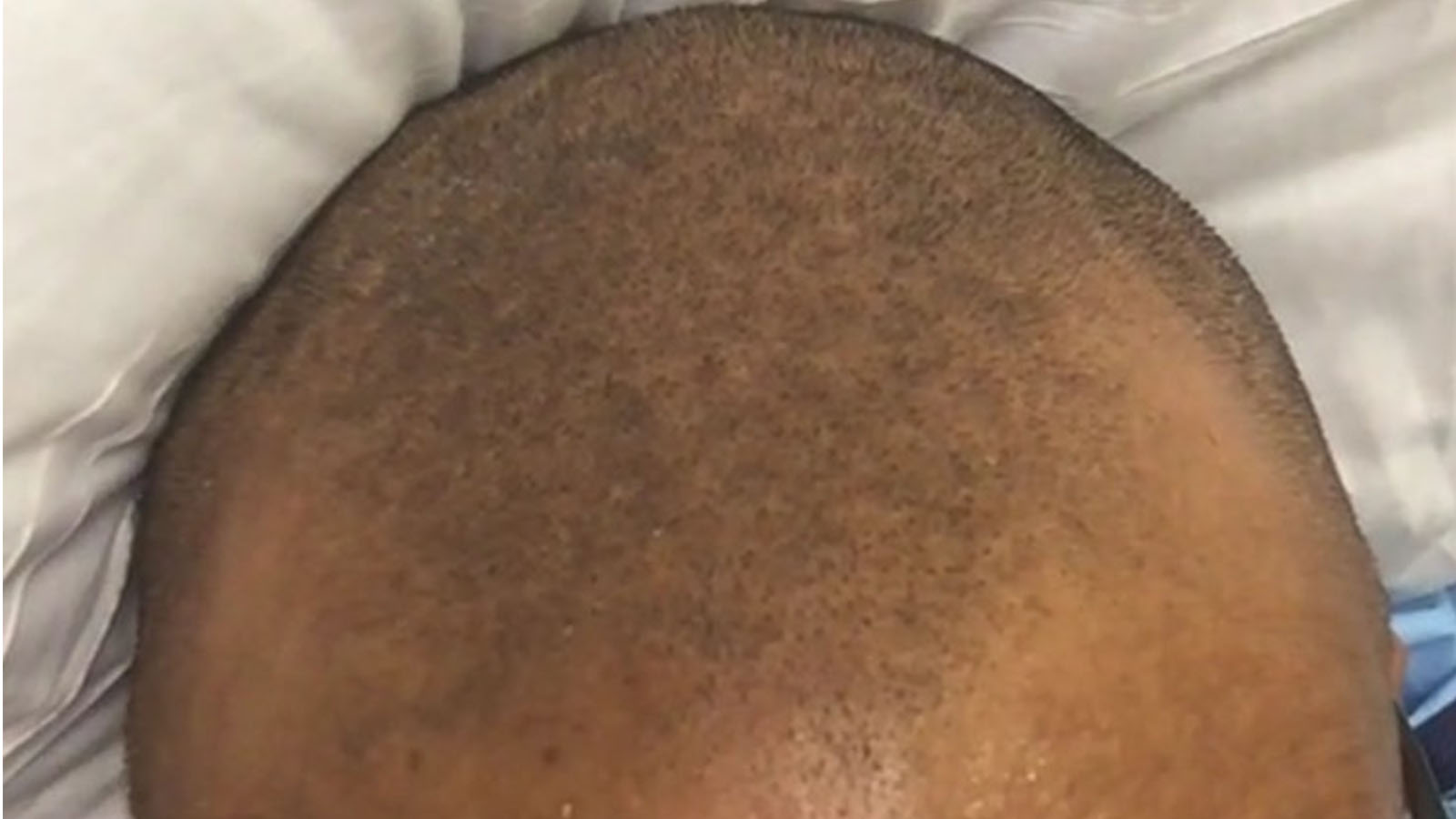 Given the fact that my counts still weren't going up, the doctors made the decision to start giving me Neupogen injections. This drug is designed to stimulate the growth of white blood cells. The belief is that my slow neutrophil recover is most likely due to the antibiotics given, so hopefully this will get things moving. I'm expected to get shots over the next 6 days.
Since being off the antibiotics, I've noticed that appetite is slowly coming back and the nausea is gone. Food is starting to taste normal, which has helped to confirm that the hospital food really isn't that good. My energy level is still high.
I also made the decision to shave my head. After DeMarco cut my hair, it never started growing back. I could rub a washcloth over my head and see that the hair was still falling out. So I used a new razor and shaving cream and went bald. Now I look a lot like Half-Pint from School Daze. Given the chemo and the current state of my receding hairline, I might stick with this look for a while.